Known as the Mile High City, Denver is an attractive area to live in for people of all lifestyles. As the capital of Colorado, Metro Denver is home to over 2.8 million residents. Denver was founded in 1858 after a small group of prospectors found precious gold at the base of a mountain. Since its early beginnings, the draw of gold has gone, but this Colorado city is still an exciting and highly sought-after place to reside.
If you're ready to make the move to Denver, then the first step is deciding which neighborhood is right for you. This step can be challenging, especially if you're not familiar with the area. Don't worry; we're here to walk you through some of West Denver's most desirable communities. After reading about some of these locations, you'll be able to assess which is best for you and your family.
Arvada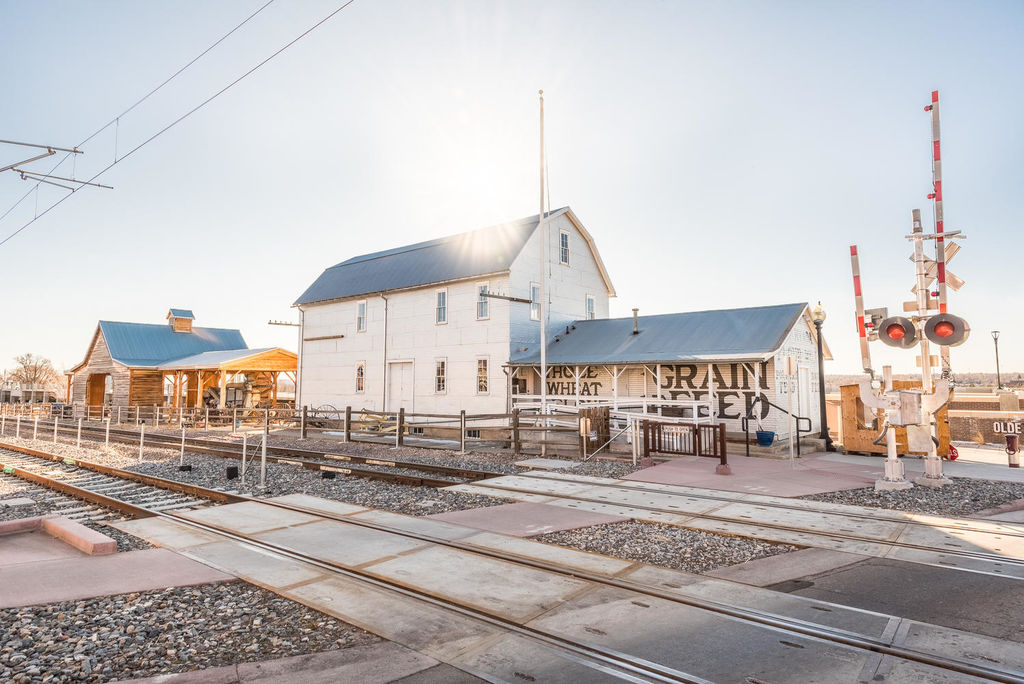 Located just northwest of Denver, Arvada is a community unlike any other. The early beginnings of this town can be traced back to the gold rush that occurred in 1850. By 1870, the Colorado Central Railroad came to town, which inevitably brought more people to the area. The town was officially incorporated in 1904 and continued to rapidly grow during the latter half of the 20th century, eventually becoming a suburb of nearby Denver. Today, Arvada boasts a population of more than 100,000 residents; however, it still manages to maintain a small-town charm.
A drive through this community will reveal varied architectural styles, including everything from ranch style to mid-century modern, to mountain-modern inspired homes. It is undoubtedly one of the most competitive housing markets in the entire state, with an average single-family home priced around approximately $550,000. It is also home to more than some of Colorado's wealthiest zip codes, giving residents an upscale and highly sought-after lifestyle.
Residents of Arvada enjoy the perfect combination of the suburban lifestyle and close proximity to all local commerce and entertainment. If you're new to town, consider participating in some of the town's festivals or events. The Arvada Harvest Festival, the second oldest festival in the state, commemorates the hearty history of the once farming community of Arvada. This event occurs the first weekend in September and offers family-fun entertainment, games, food, parades, and so much more.
Olde Town Arvada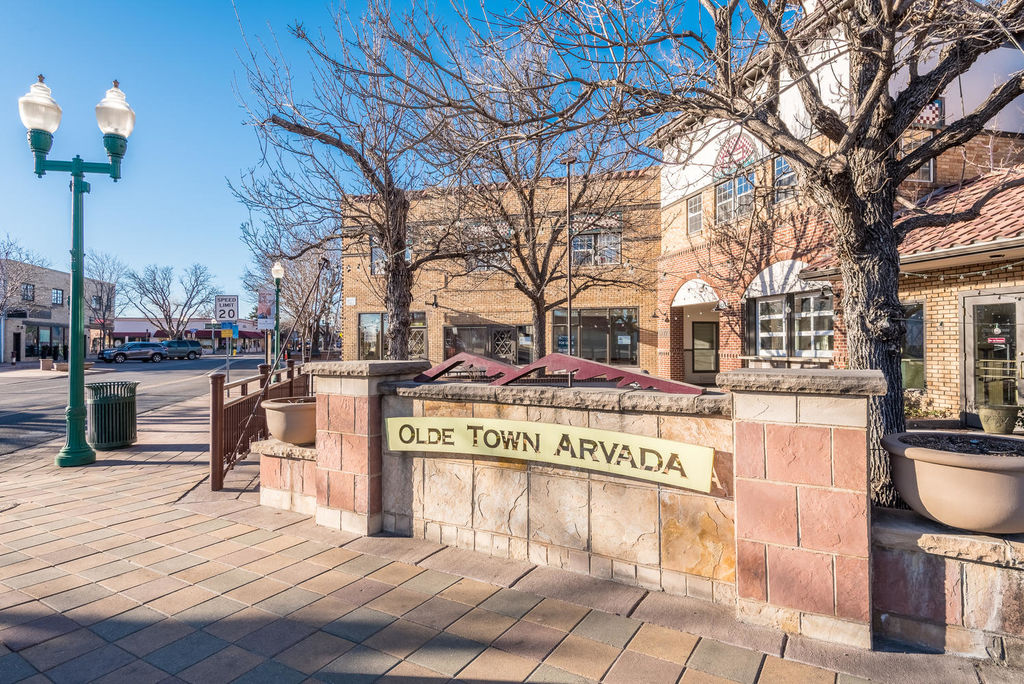 If you enjoy being close to the action, then we have just the place for you! Olde Town Arvada is the town's downtown district, with a quintessential, charming Main Street Americana ambiance. It is the heart and soul of Arvada and has plenty to offer. In addition to becoming a popular destination for visitors, it has also become a great spot for locals to work, shop, and live. It is also connected to Denver through the rail line, giving residents and locals easy access to other parts of the town.
The majority of housing options here consist of single family homes, and roughly 38% of Olde Town residents are renters. Average rent falls between $2,200 and $3,000, depending on the location and size. However, more and more people are wanting to buy homes in this area, making the median home price $500,000.
Perhaps one of the best perks of living in Olde Town Arvada is the ability to easily walk around. Locals enjoy being able to walk to their favorite restaurants, bars, and entertainment, eliminating your need for a car to get around. If you're looking to enjoy a casual night out on the town, then head over to The Arvada Tavern. This cocktail bar and restaurant was established in 1933 and specializes in American comfort fare. Olde Town Arvada is also proud to offer a variety of exciting events that take place throughout the year, such as the Flicks in the Square in the summertime, to the caroling and Christmas lights in the winter.
Wheat Ridge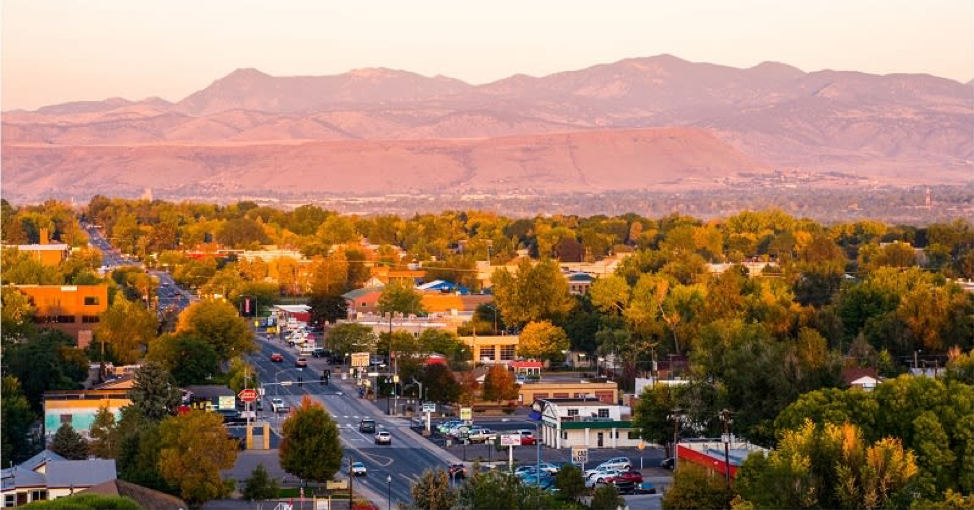 Credit: www.ci.wheatridge.co.us
Located immediately west of Denver, Wheat Ridge is primarily a residential town that has an interesting mix of old and new. It is ideally situated between Edgewater and Golden, resulting in a top-notch location, especially since the town is located at 5,459-feet. The town became a popular rest stop during the Gold Rush of the 1850s, so the majority of the community's early economy is related to agriculture and its ideal location on major travel routes. In the mid-1900s, it became known as "Carnation City," as it's known for being the largest producer of carnations worldwide. Today, the city holds a yearly Carnation Festival that takes place in August.
Wheat Ridge boasts a variety of architectural styles, ranging from traditional single-family homes to million-dollar estates. The median listing is $535,000, and the diverse array of styles here enables buyers to find a home that suits their preferences and personalities.
Regardless of what you enjoy doing, there's something for everyone in Wheat Ridge! The Wheat Ridge Greenbelt is a sprawling 300-acres of open space that offers plenty of walking trails and hiking paths. It's the perfect way to escape from the hustle and bustle of city life and connect with nature. If you want to tackle some shopping or enjoy a date night out, then check out Downtown Wheat Ridge. This district is lined with plenty of shops, restaurants, and plenty more.
Westminster
Located nine miles northwest of the Colorado State Capitol, Westminster is another community that is worth exploring. It is a great option for those who desire a more quiet lifestyle while still maintaining quick and easy access to the city. Needless to say, Westminster attracts a diverse array of individuals. The town is home to retirees, young families, working professionals, and those who simply want to be closer to nature.
In 1858, gold was discovered on Little Dry Creek, attracting individuals who were eager to find fortune. The area quickly grew in popularity, helped by the Homestead Act of 1862, which granted land to any U.S. citizen willing to move to the area. The city was finally incorporated in 1911 and is now home to just over 112,000 residents. Westminster offers many housing styles and neighborhoods, with the median home price for a single-family home around $460,000.
Regardless of your interests, there's something for you here. The Orchard Town Center is an outdoor mall with over 90 specialty retailers. Meanwhile, the Butterfly Pavilion is a conservatory home to over 1,600 free-flying birds. Museums, restaurants, and recreational activities are just a few more examples of what awaits you in Westminster.
Littleton
With a population of 41,000, Littleton is the very epitome of small-town charm. This Denver suburb appeals to individuals from all walks of life, ranging from retirees to working professionals to young families. Regardless of what stage of life you are in, one of the best things about Littleton is the strong sense of community found here.
Much like the other towns in the area, Littleton got its start during the 1850s Gold Rush. Today, the town encompasses five distinct areas, each with its own zip code. The architectural styles and prices vary from area to area, but the median price of a home is $525,000.
This upbeat and trendy suburb has plenty to offer. For a fun night on the town, head to Main Street. This bustling street is packed with shops, dining, entertainment, and family activities. For an upscale culinary experience, make reservations at Cafe Terracotta. Housed in an old Victorian home, this eatery serves dishes from around the globe. You don't have to leave Littleton to have a good time!
Golden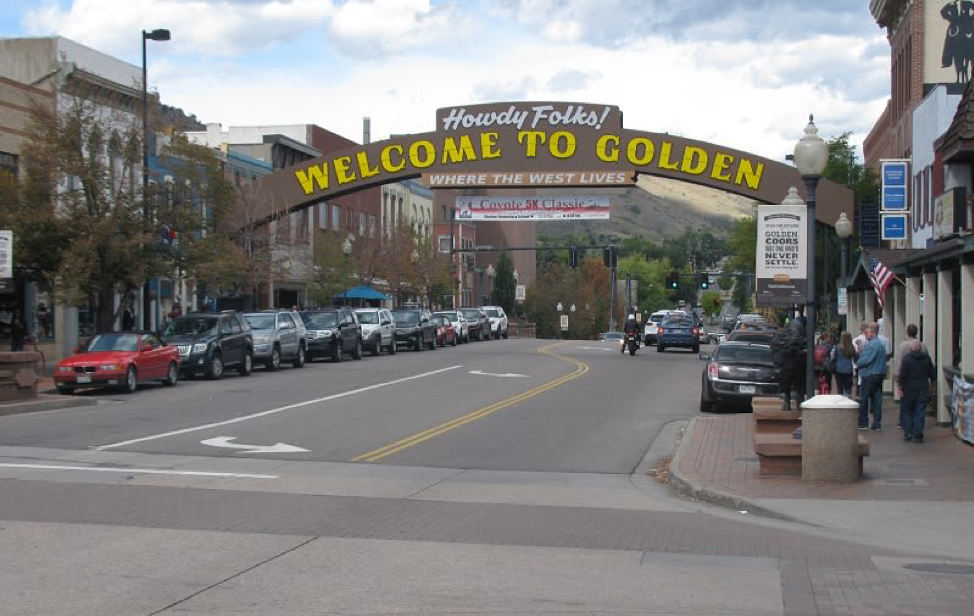 Golden is situated just 12 miles west of Denver, allowing residents to enjoy a more laid-back and suburban lifestyle. This city is surrounded by high points, with North and South Table Mountains to the east, the foothills to the west, and Clear Creek running directly through the town. Needless to say, there's no shortage of natural beauty in this town.
Once the capital of Colorado, Golden was founded in 1859 during the Pikes Peak Gold Rush. It quickly became a popular spot for miners and settlers who were new to the area. Although much of the town has changed since its early days, the town still alludes to Western charm, as displayed in the many museums and historical buildings. If you want to learn more about the fascinating history of the town, then spend an afternoon at the Golden History Museum. This museum will allow you to step back in time and experience what it was like in the early days of the town.
Residents of Golden are known for leading an active and outdoorsy lifestyle. The Golden Gate Canyon State Park is a great spot to connect with nature. Established in 1960, this 12,119-acre park offers 42 miles of hiking trails, with horse and bicycle travel allowed on 27 miles. The park is the perfect place to go for some hiking, biking, camping, or fishing. There are also bike rentals available at the Golden Bike Library.
If you are looking to explore Denver luxury real estate, contact The Phipps Team today. As one of the most sought-after Denver real estate teams we're ready to help you find your dream home!