Denver real estate in June saw an increase in active inventory for both detached and attached homes, with a total of 5,678 homes on the market – a jump of 47.48% when compared to last month! This is welcome news for Denver Metro home buyers who have been struggling to find a home due to the sheer amount people competing for record-low inventory the past few years. Pending listings and solds were down when compared to last month, and we saw an increase in the number of days on market to 10 days. These changes are impacting both detached and attached properties, and are likely due to recent increases in mortgage rates and economic news.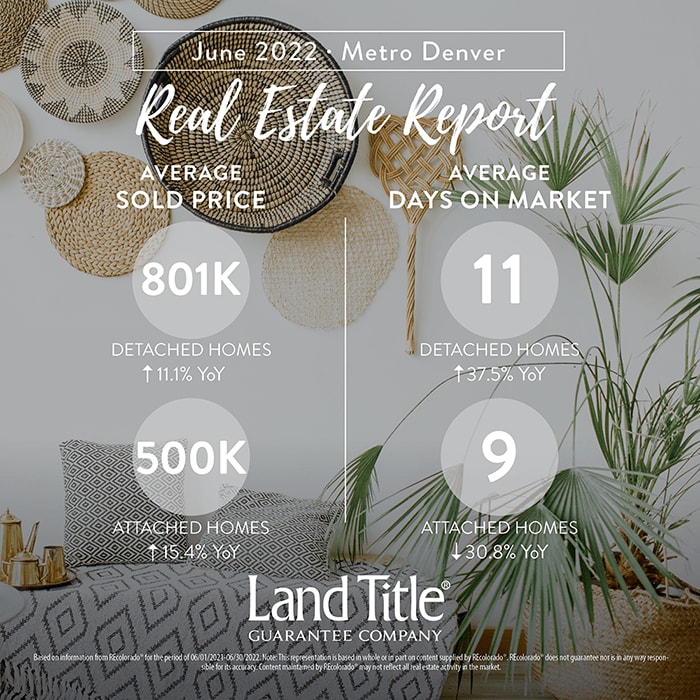 Data courtesy of Land Title Guarantee Company
These latest numbers indicate a step toward "normalcy" for the Colorado real estate market. We aren't seeing a big shift in prices that most buyers would like to see, however prices are beginning to equalize to more realistic levels. The slight cool-down has provided a reprieve for home buyers who have been struggling to buy. Inventory is increasing. We're seeing listings with price decreases. We aren't seeing crazy bidding wars where homes are going $100k over list. We're seeing more room for negotiations, no more massive appraisal gaps, quicker closings, and way less pressure to make a quick decision to purchase a property you may not really want but feel forced to buy.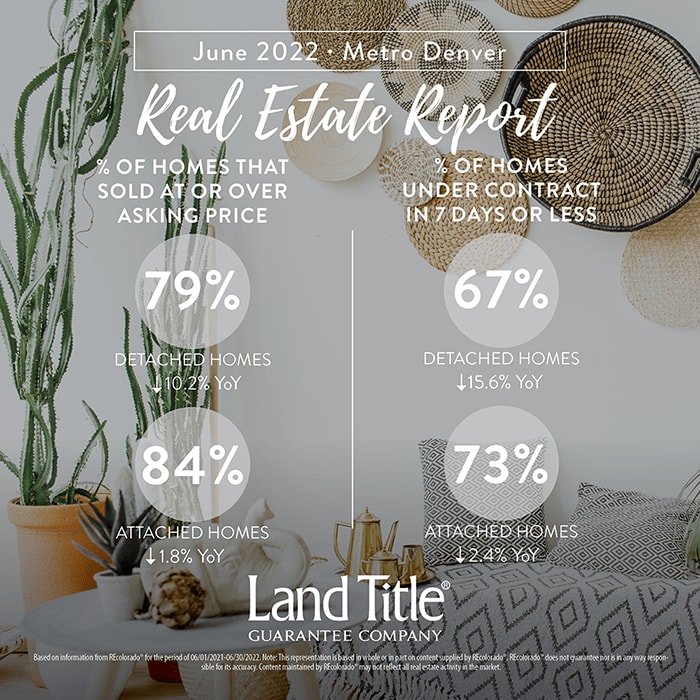 The Denver real estate market is not balanced yet – but we're headed in the right direction. If you've been wanting to purchase a home, but decided not to because of the competitive market we've been in, now is a great opportunity to look at your options. Get in touch with us today to talk about your home buying goals!
Now sellers on the other hand, who may have been holding off on listing their homes waiting for the market to "peak" are likely feeling the pressure. One thing to consider is how much homes over the past two years have appreciated. Since Denver home prices have been so inflated recently, a slight shift is actually a sign of a healthier real estate market. You're still likely to have a large amount of equity in your home! Now is a great time to get an updated home value report from our team so you know exactly what your property is worth, whether you're looking to sell or not. Request your custom report!
To receive monthly Denver real estate market updates from The Phipps Team straight to your inbox, subscribe to our email newsletter.