Located in West Denver, Arvada is one of the most sought-after communities to raise a family. Here's why.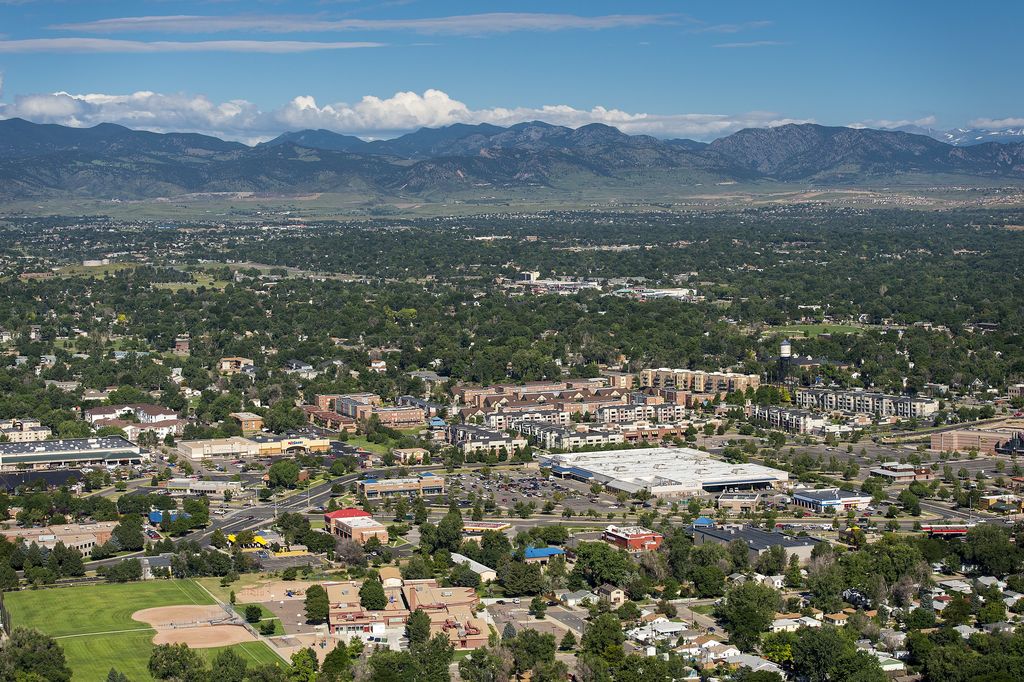 Credit: Wikipedia
When choosing a town to raise your family, there are many factors to consider, including low crime rates, housing availability, plenty of space, and quality schools. Arvada, Colorado offers families a great place to raise their young ones in a happy and healthy atmosphere. There's plenty of reasons that families love living in Arvada, ranging from a highly educated workforce, superior standard of living, natural beauty, and convenient location. Read on to discover eight reasons why families love living in Arvada. 
Rich History 
One of the many reasons that residents of Arvada enjoy living here is the long and rich history that stretches back to the summer of 1850. The roots of this colorful Colorado town began when Lewis Ralston made the first documented discovery of gold in the state. Instead of capitalizing on his discovery, he continued his planned journey to California before eventually returning to his home state of Georgia. Although Ralston was no longer there, other miners came to the area, which prompted the beginnings of a settlement. 
Eventually, explorers struck gold at Gregory Gulch, and the famous Gold Rush of 1859 began. With the Colorado Central Railroad passing by in 1870, the Town of Arvada was officially created along the route. Arvada was named after the brother-in-law of one of the town founders. By 1872, the train was officially picking up and dropping off passengers, bringing new growth into the town. In 1904, the community was incorporated, growing and flourishing into the thriving town it is today. 
2. Location
You know how the saying goes – location, location, location! When it comes to Arvada, one of the best parts of living here is the ideal location. It is conveniently situated within easy reach of the major business districts of Golden, Boulder, and Denver. Plus, the rail line goes right through Olde Town, which makes commuting to Denver even easier. This makes it a popular option for working professionals who prefer to raise their families in a more quiet and laid-back atmosphere. 
3. Natural Beauty 
Arvada is surrounded by 20,000 acres of land with Denver trails to the east and foothills of the Rocky Mountains to the west. Needless to say, Arvada has no shortage of natural beauty! The town has plenty of options for family recreational activities, including hiking, biking, and horseback riding trails.
If you want to connect with nature, pack up the family and head over to Van Bibber Open Space. This serene urban park offers trails and plenty of opportunities for bird watching. The Van Bibber Creek wetlands provide a wildlife habitat, which can be viewed from an observation deck. Visitors can take in the mountain vistas from soft-surface trails that weave their way through the park or concrete trails, offering accessibility for strollers and wheelchairs. Time spent here will leave you feeling refreshed and rejuvenated!

4. Festivals
There are plenty of reasons why families enjoy living in Arvada, and one of those reasons is the tremendous sense of community. Thanks to various festivals that take place here throughout the year, it's easy to spend time with loved ones and meet new friends! There's no better way to welcome spring than the Arvada Kite Festival. This festival occurs in April during National Kite Month. This event brings residents across the town to get out and fly kites at any of Arvada's beautiful parks all month long. Grab your kites, rally the family, and soak up the sunshine! 
One of the most popular festivals is the Arvada Harvest Festival, which takes place in early September. As the second oldest festival in the state, this celebrated festival attracts locals and visitors alike. This festival aims to reflect on and commemorate the long and rich history of the town. Locals and visitors alike come together for a weekend of family-fun games, food, drinks, parades, and much more. 
5. Olde Town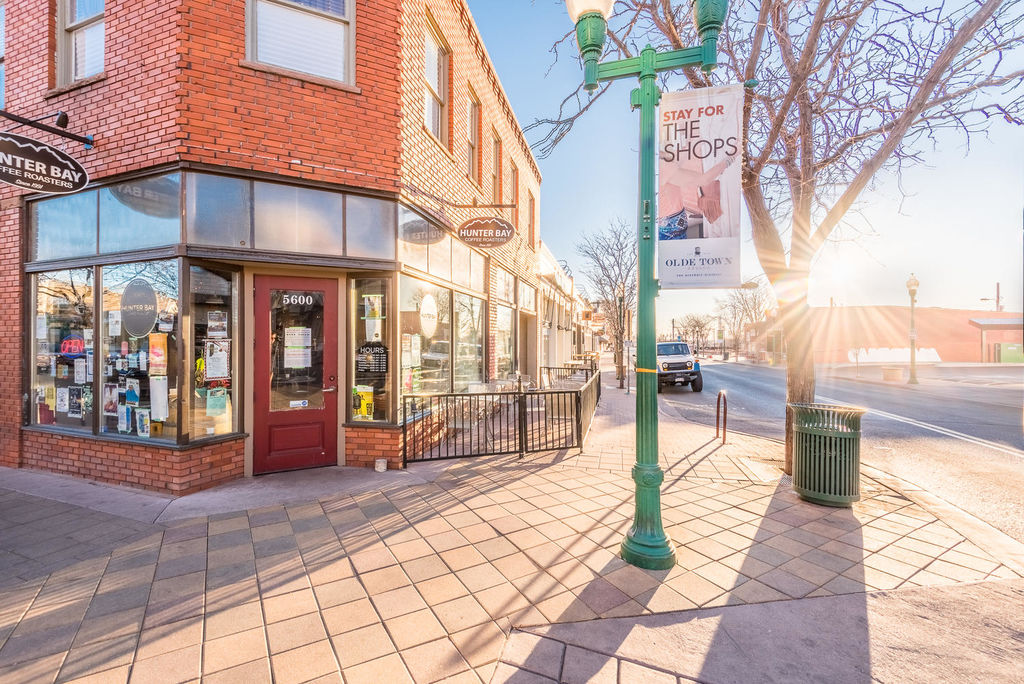 Whether you are looking for a date night away for the kids or the perfect place to tackle some shopping, be sure to check out Olde Town Arvada. As the heart and soul of the town, this charming and idyllic downtown district has plenty to offer. Here you can explore everything from shops, restaurants, boutiques, spas, and plenty more. Enjoy a family meal at Fuzzy's Taco Shop, located in Olde Town. This colorful eatery is known for its tasty tacos and lively atmosphere. The menu includes everything from burritos to salad tacos to quesadillas. There's truly something for everyone here! 
Meanwhile, if you're looking to indulge in some pizza for a family fun night, then head over to Homegrown Tap & Dough. Since it opened in 2014, this restaurant takes cues from traditional Italian cuisine and makes it uniquely Colorado. With warm dining rooms and spacious patios with impressive views, it's always a good time at Homegrown Tap & Dough. 
Craving a little something sweet after dinner? Take the family to Scrumptious! This old-timey candy shop sells sweet treats, classic and unusual ice cream flavors, and bottled sodas. A treat from here will be sure to satisfy your sweet tooth. With so much to offer, it's no surprise that Olde Town has become a popular place for both locals and visitors to gather. 
6. Events
No matter what time of year it is, you can always expect to find exciting events taking place here! In February, consider attending "A Chocolate Affair" with your family. This event is focused on all things chocolate and enables you to indulge in your choice of chocolate-related activities, such as the chocolate treasure hunt and chocolate cookie contest. It's a sweet time – to say the least. 
In May, you and your daughters or girlfriends can come together for the "Ladies Only Sample Tour." This event brings women across the town together for a delectable evening of samples provided by local businesses. From June through September, you'll find various fresh and delicious options at the Sunday Farmers Market in Olde Town Square. Meanwhile, in August, you can experience Friday Night Flicks in the Square, which features family-friendly movies starting at dusk. During the fall, the Town Square is transformed into a pumpkin patch with scarecrows of all shapes and sizes and corn mazes. 
Winter brings the lighting of the tree in Town Square, carolers singing, and visits from Santa Claus. Of course, these aren't the only events that take place in Olde Town! Be sure to mark your calendars for the Easter Egg Hunt, the Blues & BBQ Festival, and the Harvest Festival. You'll have a blast celebrating the holidays with your friends and neighbors.
7. Excellent Schools
When you're moving to a new town with young children, one of your top priorities is ensuring that there are excellent schools in the area. Lucky for you, Arvada is known for having some of the best schools around, so you can rest assured that your children will get the best education available.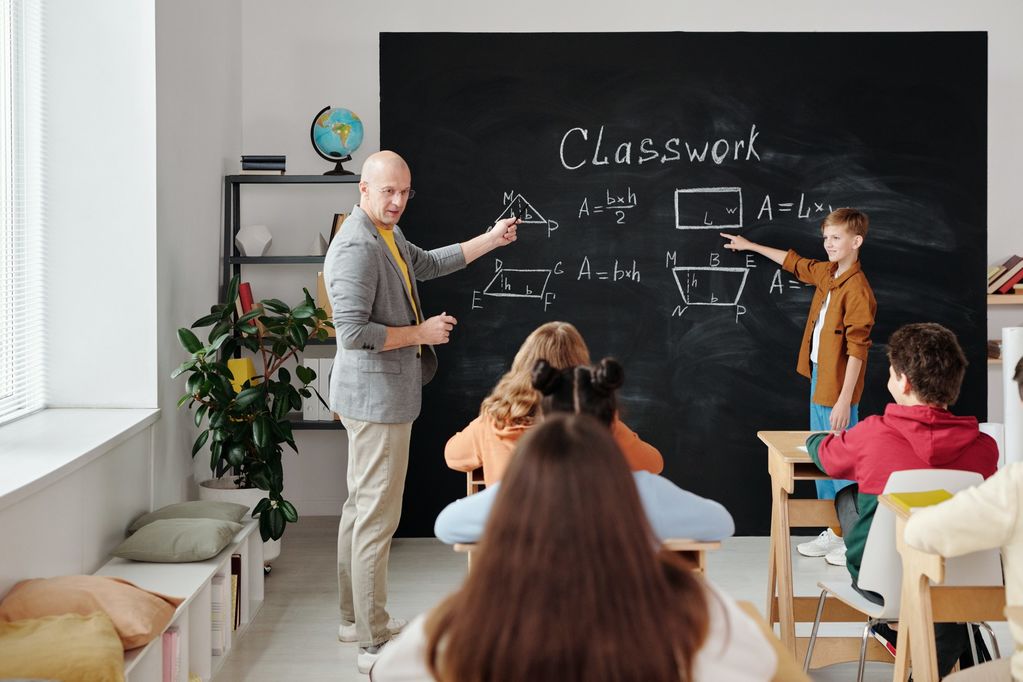 Arvada is zoned to the Jefferson County School District, the second-largest district in Colorado. Despite its sprawling size, students at Arvada's public schools get stellar educations and plenty of attention from highly qualified teachers. Some of the area's best schools include Fitzmorris Elementary School, Oberon Middle School, and Arvada Senior High School, which offers plenty of opportunities for students to play sports and join various bands, choirs, and clubs.
Arvada also has some private schools available for both elementary and high school students. This is an excellent option for those who are seeking a specialized or religious-based education. When it comes to college, the University of Boulder is less than 15 minutes away, and Rocks Community College is located right in town.
8. Strong Sense of Community
What once originated as a little farming community with nearly 1,000 has grown into a highly sought-after place to call home. This scenic Denver suburb has an estimated population of more than 100,000 residents but still maintains an undeniable small-town charm. Although a relatively small town, Arvada has a rich economic community and a low unemployment rate of 6.5 percent, making the region very attractive as far as finances are concerned. 
Whether you are new to town or have lived here for decades, it doesn't take long to recognize and appreciate the strong sense of community. Arvada offers a quiet family life away from the urban bustle. It's the type of place where people greet each other while passing or are eager to lend a helping hand. Plus, this Colorado town is also incredibly safe; it boasts the lowest crime in the Denver Metropolitan area, another reason that families love living here. 
If you're looking for homes for sale in Arvada, contact The Phipps Team today. Whether you're looking for a short-term rental or a forever home, our team can walk you through the process and help you find a place that's right for you. With years of experience in the real estate industry and a deep knowledge of Arvada, the Phipps Team can help you find a house that truly feels like home.