People love to gather around a table and share a meal with one another. It's one of the greatest ways to spend time with the ones you cherish. To create the perfect setting for sharing food and drinks with your choice of guests in the Arvada area, you might want to look into booking a restaurant in Olde Town Arvada for a private event.
What's Special About Olde Town Arvada?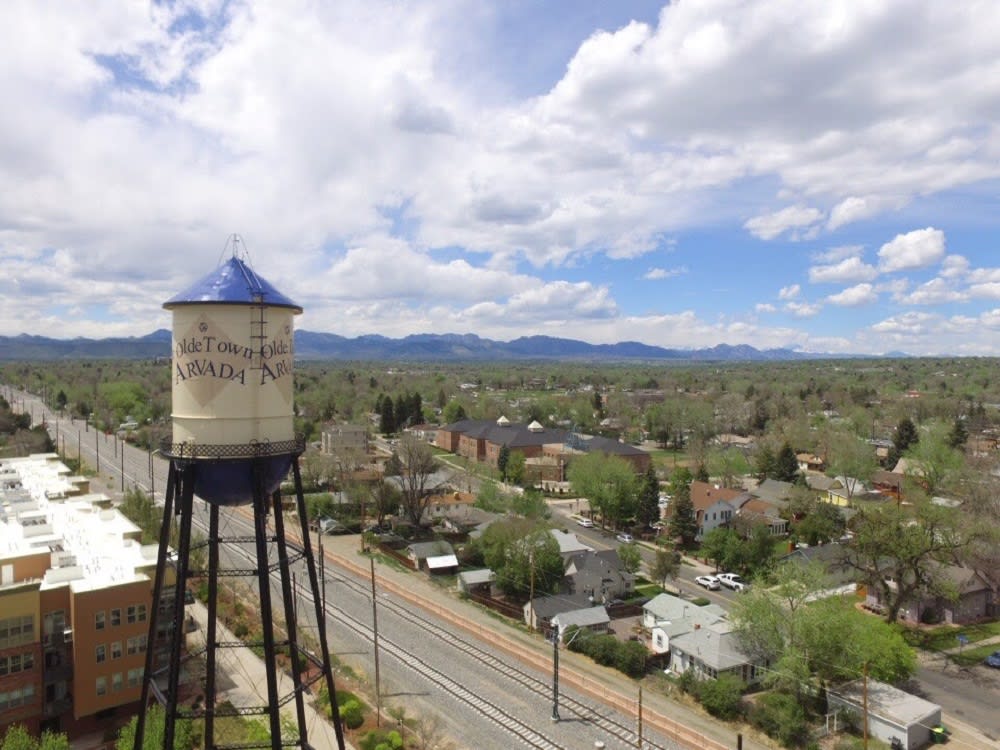 Photo Courtesy of City of Arvada
The area known as Olde Town is Arvada's city center, where people gather to socialize and sample shops, art galleries, breweries, wineries, and more. It's Arvada's cultural hub, where you'll best feel Arvada's unique character.
Business owners have taken notice of Olde Town Arvada's promise, and they understand why Olde Town Arvada properties are now such hot commodities. There is so much to do in Arvada that it comes as no surprise that so many people want to own property or spend time in this part of town.
Olde Town Arvada Offers Outstanding Accessibility
There has been a big push to make Olde Town Arvada as accessible as possible to as many people as possible. Local authorities hope that with more access, more tourists will look to spend time and money in the area.
The
Denver Post
reports that Olde Town Arvada has managed to attract newcomers or visitors and retain its unique charm at the same time.
When the Denver-Aurora-Boulder Regional Transportation District's G-line train opened in 2019, it added easy access from downtown Denver to Denver International Airport to various towns throughout Colorado. The light rail has made it easy for visitors across the metro area to get to Arvada without a car. Once you're in Arvada, you'll find that the Olde Town is remarkably walkable.
City dwellers looking to get away from parking lots and freeways will find that Arvada has an older feel: it's a city that was built before the advent of cars and can still be enjoyed without one.
What Type of Housing is Available?
Arvada has a combination of single-family homes, townhouses, and condos. Most homes in the area were constructed in the 1950s and 1960s, creating the area's unique, nostalgic charm. The town even features a few Victorian homes built in the early 1900s.
These homes come with a price. Given their age, beauty, and easy access to the shops and entertainment spots in Olde Town Arvada, you can expect to pay between $525,000 to $725,000 for one of Arvada's single-family homes. That may sound expensive, but it's hard to match the number of amenities a resident has access to. Olde Town Arvada may be a trendy spot these days but the influx of new businesses means that the price of homes in the area is likely to remain high for the foreseeable future. Those who purchase homes in Olde Town Arvada know that their homes will retain value for a long time.
What Type of Crowd is Moving to Olde Town Arvada?
Every neighborhood has its own unique vibe. If you are hosting a private event, you want to make sure the area where you're holding the event makes sense for those you're inviting to join.
Olde Town Arvada has many retirees who've called the area home for decades. However, as of late, the neighborhood has attracted many millennials and young professionals. Many of Arvada's newcomers are looking to settle down and purchase a home. Some may be starting a family and want a property with a yard and room to grow. The influx of many newcomers has brought a greater, more exciting array of dining and nightlife options.
Restaurants Available in Olde Town Arvada
There are dozens of restaurants and bars in the area. Let's look at a couple so that you can choose which restaurant you might want to host your private event at.
Schoolhouse Kitchen & Libations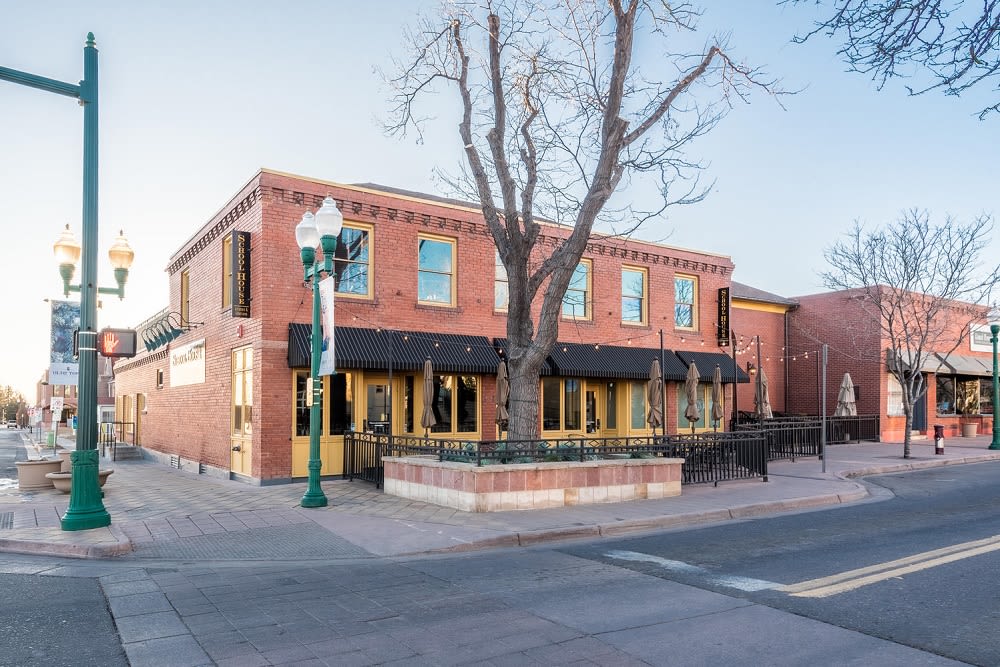 An 1882 schoolhouse turned bistro & saloon, Schoolhouse Kitchen has an expansive menu, soups and salads, a variety of sandwiches, pizzas, and entrees – options for all tastes. Schoolhouse's bar, aptly named "The Library," is a sight to behold with over 50 craft beers, plus an astonishing 1,400+ whiskey offerings. The large restaurant is great for both group events and small get-togethers. With separate dining spaces, your party can have an entire private space for your event. Reservations are always recommended, even for small parties. Contact
Schoolhouse Kitchen
for more information and booking!
Smokin Fins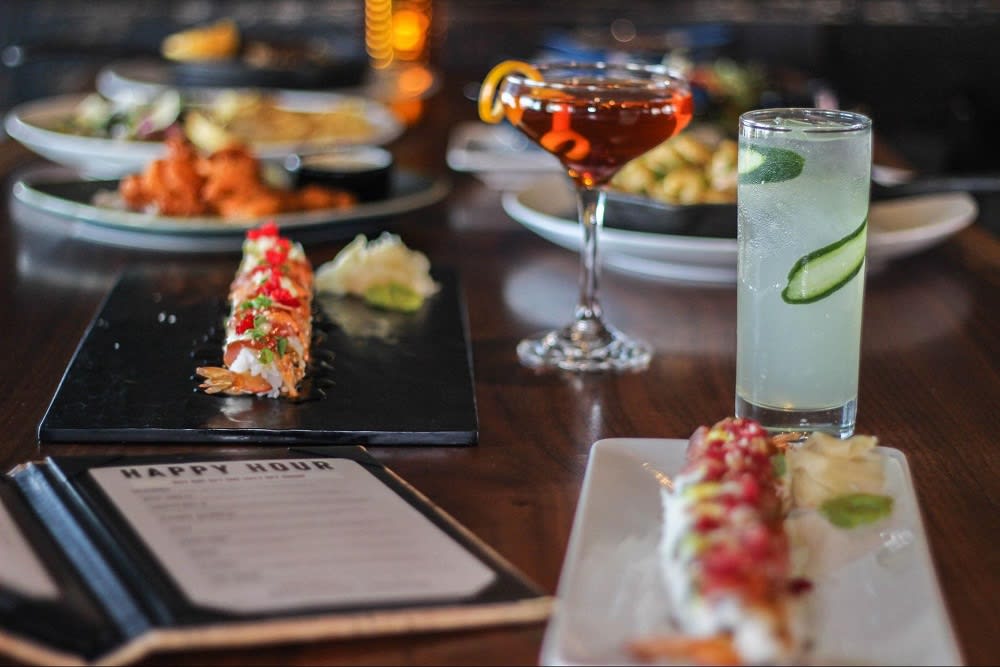 Photo courtesy of Smokin Fins Arvada
This is the ideal location to host any sort of company or professional event. Smokin Fins has a perfect, business-casual atmosphere and a menu that can suit almost anyone. The spacious restaurant is the perfect place for your private gathering. You can book your event for a small or large party by giving them a call ahead of time. If your party is going to be larger than 30 people, you should give
Smokin Fins
extra notice so that they can adequately prepare.
Silver Vines Winery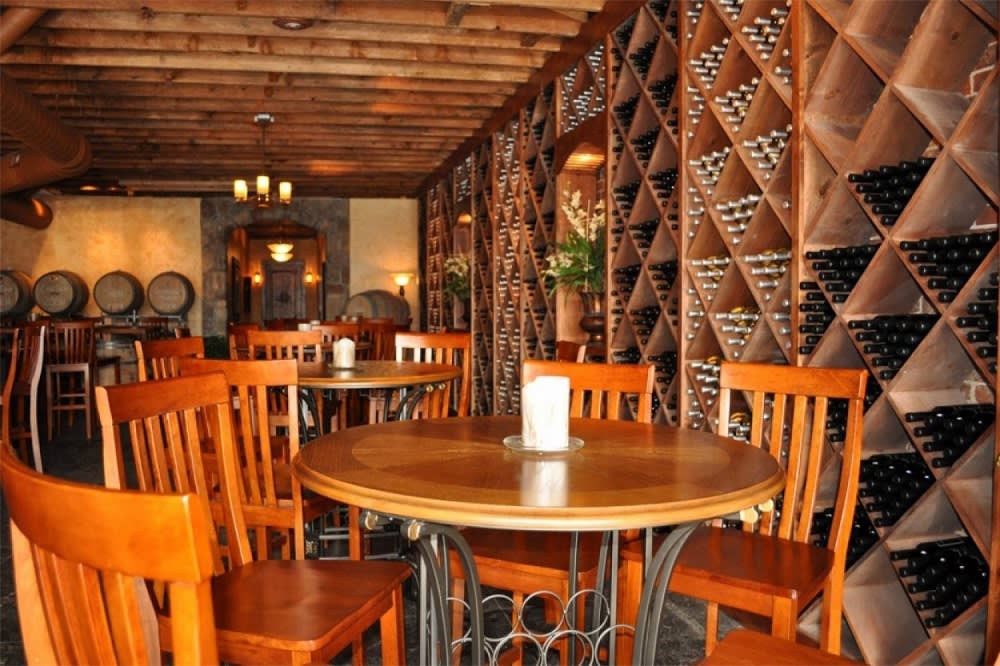 Photo courtesy of Silver Vines Winery
There are a number of wineries to choose from as well. You might want to try
Silver Vines Winery
instead of a traditional restaurant if you want to treat your company to some of the best wines in all of Colorado. Silver Vines does not offer food, but it does have a sophisticated yet fun vibe that sets it apart from other places on this list.
How much notice do local restaurants need?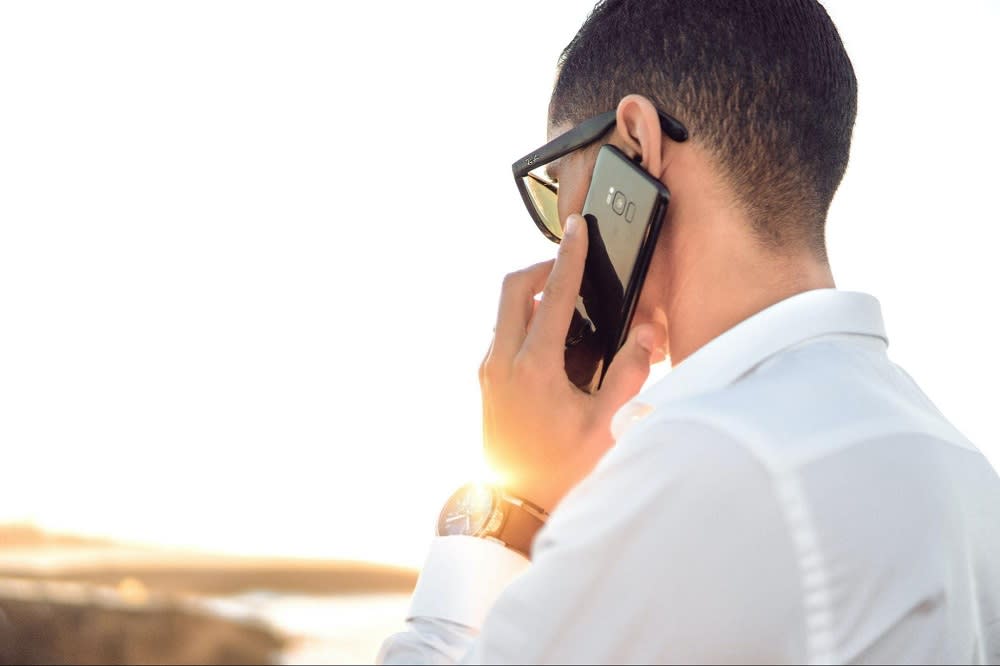 When setting up a private event at a restaurant in Olde Town Arvada, it's a good idea to give the staff a heads up that you're interested in booking a space for your party. You may be asked to pay a fee upfront in order to reserve a private event room. All the venues featured on this list book events in advance, and they may or may not already have something booked for the night that you'd like to host your event. Getting in touch with them ahead of time guarantees you a spot and will give the venue time to prepare for any special requests you may have. Generally speaking, it's a good idea to try to book your event at least several weeks in advance.
Give the restaurants extra notice if your party is going to be very large or if you're asking for any out-of-the-ordinary, special accommodations. For example, if you have guests with specific dietary restrictions, you'll want to let the restaurant know.
Make Your Event Memorable
Your employees, clients, or customers will appreciate you taking the time to host a private event. You can treat them to a delicious dinner and also bring them to an area they'll want to explore. It's not an everyday experience and sharing this will help build connections between the guests you bring together. Olde Town Arvada is one of the best places to make this happen. Come to Olde Town Arvada and you and your guests will understand why the area has become so popular.
If you're ready to explore Olde Town Arvada real estate, Robyn Phipps can help you every step of the way. Robyn ranks in the top 1% of Denver Realtors®, and has developed industry expertise that is not found with anyone else. If you are seeking a dynamic neighborhood with exponential opportunity for growth, please don't hesitate to reach out to The Phipps Team for expert guidance on your home search in Olde Town Arvada.