With over 300 days of sun per year on average in Colorado, options for outdoor adventure year round are plentiful! Arvada's prime Northwest Denver location makes it a hub for many of the most popular pursuits. Read on to discover some of our favorite unique and fun outdoor activities around Arvada, Colorado!
Indian Tree Golf Club
Initially designed by Richard Phelps, the Indian Tree Golf Club has undergone a number of upgrades over the years, including an extensive clubhouse remodel in 1999, which doubled its size and added a touch of southwest flair. A comprehensive irrigation system was added in 2013 to keep things green and has helped this course remain a perfect setting to spend time outside in the spring, summer, and fall months. 
The club offers private lessons, adult group lessons, junior lessons, a number of tournaments, and a senior's club. You can choose to play six holes, nine holes, or eighteen holes—and reservations can be made seven days in advance. The par-three course doesn't need a reservation and is first-come, first-serve. The course is also home to The Clubhouse at Indian Tree, a full-service restaurant and banquet facility. Open seven days a week, they offer breakfast and lunch daily, as well as a catering menu for large parties. 
Indian Tree provides Arvada residents with beautiful views of the Rockies to the west and is a great place to get some exercise in the mile-high atmosphere.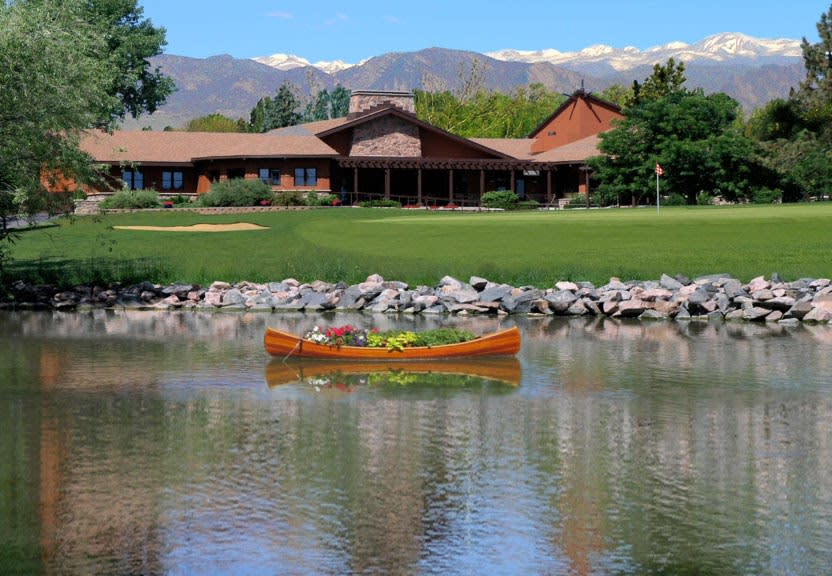 Credit: Indian Tree Golf Club
Two Ponds National Wildlife Refuge
The Two Ponds National Wildlife Refuge covers a total of 72 acres and is a rare home for a variety of native species. Located within city limits, this refuge provides an inside look at Arvada's local wildlife and plants, while also keeping them protected for future study. The value of this oasis is emphasized by the agricultural and real estate development that has forever changed the native plant communities of the high plains. The refuge's many trails allow residents to enjoy and observe the habitat without damaging it.
The East side of the refuge is open seasonally from May to September and closed from October through April. When in season, the refuge is open Tuesday through Saturday, from 8:00 a.m. to 4:00 p.m. The West side is open year-round from dawn to dusk. Their website offers maps with a variety of trails for you to discover and immerse yourself in the land's natural beauty. The refuge also provides environmental educational programs, guided tours, and service projects throughout the year. Because this is a habitat that aims to preserve and protect native species for future study, dogs are not allowed in the refuge. 
Van Bibber Open Space Park
The Van Bibber Open Space Park offers a getaway from the hustle and bustle of city life, as well as a home for local wildlife. Enjoy either a paved walkway through the park and alongside the creek, or the network of dirt trails that winds through the park's cottonwood grove and the wetlands. All the trails are roughly three miles long and connect back to the paved trail, which makes finding your way back to the parking lot easy. The wetland area has a few ponds as well as an observation deck where you can see the species that call those areas home. 
The park is open from 5:00 a.m. to 11:00 p.m., and dogs are allowed within the park as long as they are kept on a leash (and their owners clean up after them). Cyclists are also allowed in the park but must yield to the others using the trail system.

Coors Field
Coors Field, home of the Colorado Rockies, is a short drive from Arvada in downtown Denver. In the spring and summer months, it's a great way to get outside and enjoy a baseball game in the Colorado sunshine.
The field offers a variety of dining options perfect for everyone. There is a gluten-friendly section that has options like hot dogs, hamburgers, and chicken sandwiches. The Infields Green Salads offers made-to-order salad selections with an option to add protein. The burger joints include Helton Burger and Smash Burger, where you can get a burger and fries to enjoy while watching the game. Biker Jim's offers various hot dogs and sausages, including elk, reindeer, and even a Louisiana red-hot sausage. You can head to the Burrito Stand for a made-to-order burrito or burrito bowl; at Famous Dave's or The Sandlot, you can get various BBQ options like mac n' cheese or pulled pork sandwiches, and the Carving Stations has different carved meats as well as a baked potato and nacho bar. Of course, you'll need to stop by the Silver Bullet Bar for a cocktail to complete your meal. 
The 2022 season starts on April 8th, and there will be single tickets, season tickets, or mini-planned passports available. Single tickets can either be for a seat or for The Rooftop, which is standing room only. Make sure to keep an eye out on their website for when the tickets go on sale. 
Zandar Farms
Zandar Farms is a specialty farm that houses llamas. The farm bought their first llama in 2010 to guard their pygmy goats, but they now breed llamas, exclusively. They deal mainly with Argentine llamas and have both males and females on-site, as well as crias—the name for adorable baby llamas.
Zandar Farms is a unique experience that's fun for the whole family. On the Zandar Farms tour, you can meet and take pictures with the different llamas, and even take your favorite llama out for a walk around the grounds. Tours are by appointment only and cost $20 per person. To make a reservation, visit the farm's website.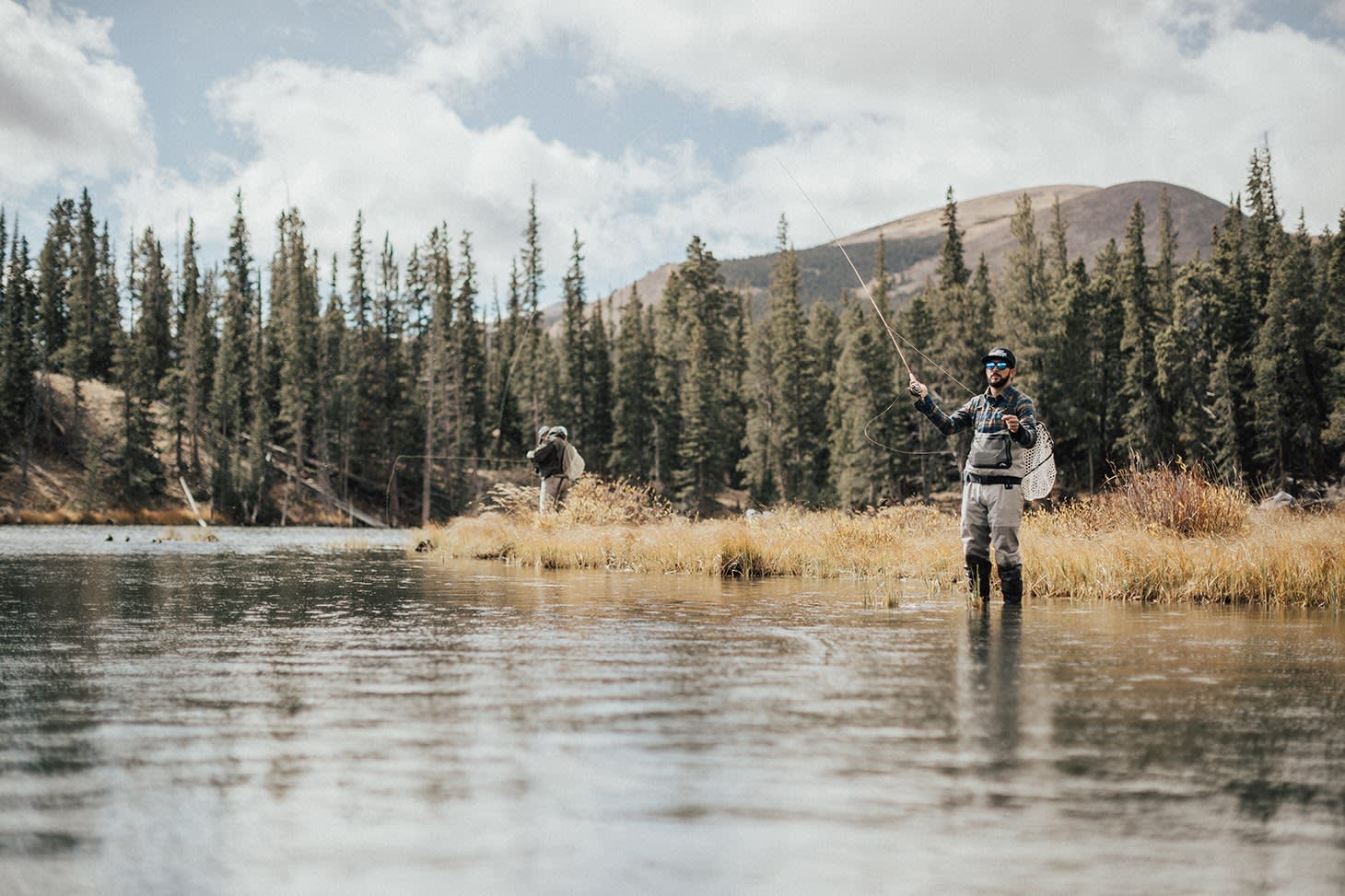 5280 Angler
5280 Angler specializes in guided fly-fishing adventures for either half or full-day trips. Trip costs vary depending on how many guests are participating, and they can host anywhere from one to thirty anglers.
You can also book corporate and group events that incorporate all experience and ability levels. These trips can include business, family, bachelor or bachelorette parties, birthday parties, anniversaries, and more. You can create lasting memories with great friends and family while learning a new skill and taking in the gorgeous surroundings.
Trips include boots, waders, rods, reels, flies, terminal tackle, cooler, bottled water, and a streamside lunch. Guide gratuity, private water rod fees, and fishing licenses are not included. You can purchase a one-day Colorado fishing license via the Colorado Parks & Wildlife. Transportation to and from the site is also not included, so make sure you make arrangements. After booking your trip, your guide will get in contact with you with details and other information. Meeting times will depend on current fishing conditions and stream flows. The organization deals with both private and public water destinations and only practices catch and release fishing. 
A half-day trip lasts four hours with rates starting at $350, and the full-day trip is seven or more hours and rates start at $395. They also have special winter rates from November to March. Tickets for all the different selections can be made via the company's website. 
Looking at homes for sale in Arvada?
If you're looking to buy a home for sale in Old Town Arvada, reach out to the real estate experts at The Phipps Team. Robyn Phipps and her team of experienced agents will make sure that you find exactly what you're looking for in a Colorado dream home. They offer local market analysis, trustworthy negotiation, and the best customer service in the Denver real estate market. Contact The Phipps Team today!