If life has taught us nothing else in the past few years, it's that there's a lot of uncertainty going around. Olde Town Arvada real estate is no exception! This time last year, homes for sale in Olde Town Arvada were so hot, buyers were offering thousands over asking, and even foregoing inspections just to own them.


Now, we're all returning to a new normal, and life is changing. Many buyers and sellers looking at or owning Olde Town Arvada real estate are wondering what the future holds. While we aren't psychics, there are some very solid predictions out there based on what we have seen and where the market is headed.


Ready to learn more? Before you buy or sell Olde Town Arvada real estate, read this!
Low inventory continues
The reason prices shot up in 2020 and 2021 was a lack of inventory. This wasn't a unique situation with homes for sale in Olde Town Arvada or even just Denver, but something that nearly every market in the United States dealt with. The combination of no one spending money by going out and incredibly low mortgage rates meant people were able to buy houses they may not have been able to even a year or two before.


Inventory hit an all-time low and prices skyrocketed because buyers were simply willing to pay more for their dream homes, and their mortgage or savings could easily cover the added expense.


Some markets are now recovering as we get through the majority of 2022, and are starting to see inventory bounce back. Denver, and Olde Town Arvada real estate specifically, are only just beginning to see higher days on market and more price reductions. While there's a bit more inventory than there was this time last year, it still isn't enough to equal a balanced market yet.


With that said, throughout 2022, we can expect homes for sale in Olde Town Arvada to continue to be highly desired, with inventory still on the lower end historically.
Prices won't drop drastically
Bad news for buyers of Olde Town Arvada real estate that are hoping for a major price drop in 2022; it probably won't happen. With the lack of inventory, we're going to see prices holding fairly steady, although price decreases are starting to happen.


According to
data from US News
, the median home price in all of Denver is up 20% compared to where it was in July 2020. Even if we see larger drops in price, which isn't projected to happen, it likely won't come to what numbers were pre-pandemic. For sellers looking to get the most for their Denver or Olde Town Arvada real estate, this is
great
news. Buyers on a budget, however, will be concerned.
Fewer offers expected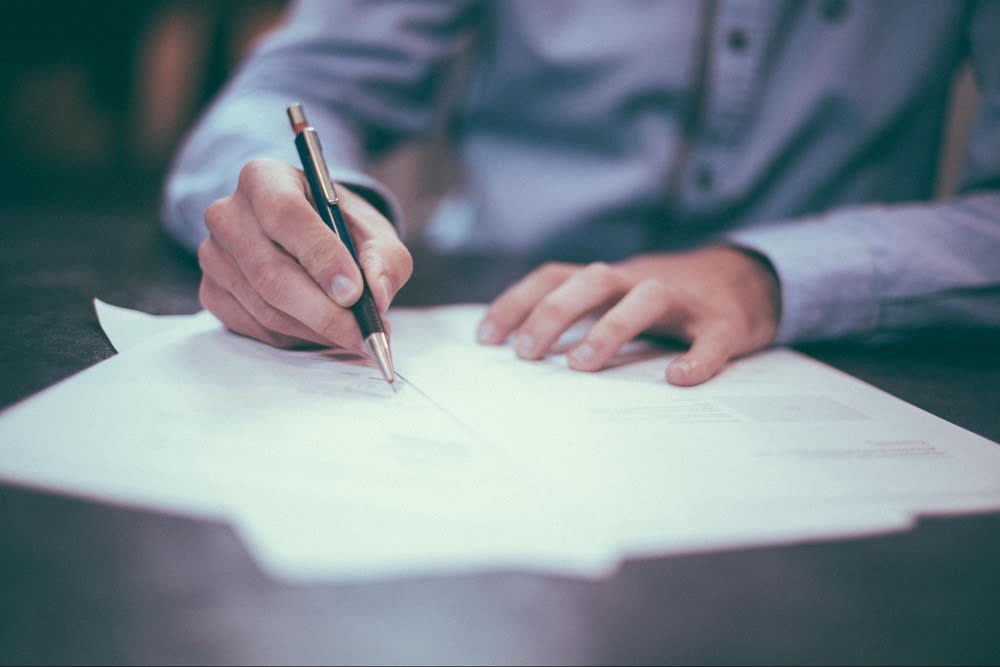 Photo courtesy of Unsplash
While prices of homes for sale in Olde Town Arvada aren't expected to drop significantly, sellers won't be receiving an
overwhelming
amount of offers. In 2021, it wasn't unusual for some homes on the market to receive
between 30 and 40 competing offers
within just a few days of being listed.
The average home on the market may now only receive a handful of offers, and they won't come quite as rapidly as they did. Again, there isn't enough inventory to actually slow or halt the current price spike, so we won't see homes getting $50-$100,000 offers over asking price or 20 bids within 24 hours of being on the market.
"The new San Francisco"
Denver as a whole has been referred to as the "next" or "new" San Francisco by many real estate experts, and a report from
OJO Labs backed this up
. It listed Denver overall as the second-most competitive housing market, only coming up behind the San Francisco Bay Area.
What does this mean for Olde Town Arvada real estate specifically? Homes for sale in Olde Town Arvada will continue to become more and more desired as the market grows and as people flock to Denver. The city itself
experienced growth year-over-year
during the previous 15 years, with that growth only slowing during 2020 and 2021 as people spent more time in lockdowns. With the world now being open again, growth is expected to continue in 2022 and beyond.
New builds are slow, especially in Olde Town
If you're looking for new homes for sale in Olde Town Arvada, you may be waiting a while. New builds aren't keeping up with demand for housing anywhere in the US, but Olde Town especially doesn't see a lot of new builds. There isn't a large number of land opportunities for new construction in Olde Town, however there are a few out there.


In all of Denver, over 2,000 permits for private residence new buildings were approved in July 2021, but much of that is either condos in Downtown Denver or on the outskirts of the city. Olde Town Arvada real estate is, as the name suggests, a little more established.


There are some new builds planned within the last half of 2022 for Olde Town Arvada, but not many, and certainly not enough to meet the needs of everyone who wants to live here.
Thinking about making the move?
If you own Olde Town Arvada real estate or are thinking about jumping into the market, reach out to the
Phipps Team
today! Robyn and her team have helped over 1,800 clients across Denver hit their real estate goals. This team has worked their way to the top by focusing not on the sale or the bottom dollar but on their
clients
, and with this has come a ton of success. No other agency or brokerage has handled more homes for sale in Olde Town Arvada, and long-time residents trust them for a reason.
Whether you're looking at homes for sale in Olde Town Arvada and you're not sure how to navigate this still-hot market, or you want to sell and need the absolute best to represent you, the Phipps Team should be your very first call.

*Header photo courtesy of Robyn Phipps' website